A Culinary Journey from New York to Miami
Born amidst the bustling streets of New York, Serafina Mia first captured hearts with its authentic flavors and iconic dishes. As the city's skyline merged with memories, our vision expanded beyond the horizons. Drawn to the vibrant energy of Aventura, Miami, we embarked on a new chapter. This journey, from the concrete avenues of Manhattan to the sunlit boulevards of Miami, symbolizes our evolution. At Serafina Mia, we celebrate the fusion of two distinct cultures, united by a shared passion for Italian culinary excellence. Our tale is one of passion, perseverance, and the pursuit of perfection. It's a story of two cities, each with its own rhythm and heartbeat, coming together on a plate. As we continue to grow, our commitment remains unchanged: to offer a dining experience that's a true blend of New York's dynamism and Miami's warmth.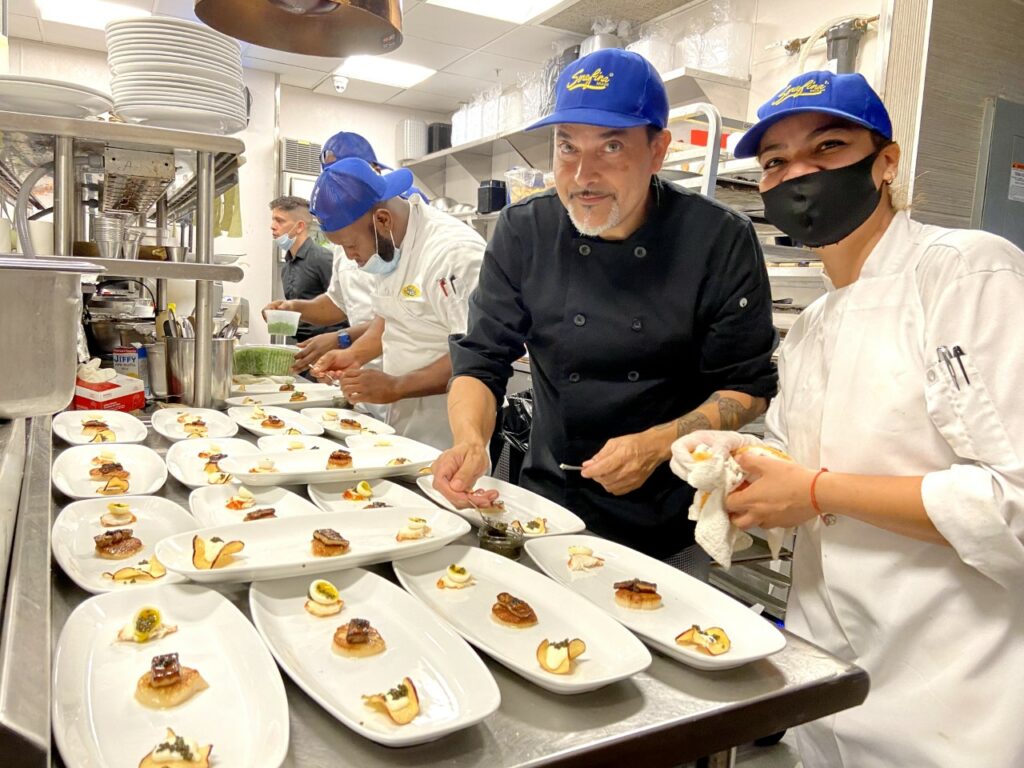 The Visionaries Behind the Magic
The dream of Serafina Mia was brought to life by two Italian visionaries – Fabio Granato and Vittorio Assaf. Their shared passion for authentic Italian flavors and a desire to introduce them to the world led to the inception of Serafina. Their journey, which began as chefs and restaurateurs, has now culminated in establishing Serafina as a culinary landmark in Miami.
More Than Just a Restaurant
At Serafina Mia, we believe in creating an experience. Our interiors, adorned with striking pop art and contemporary finishes, set the stage for a culinary spectacle. Every visit promises not just a feast for your taste buds but also a visual treat, making it the ideal destination for any occasion.

Every dish at Serafina Mia is a labor of love. From our signature dishes that have stood the test of time to our innovative craft cocktails, we ensure that every bite and sip is a celebration of Italian tradition and modern flair.